2x Metal table legs - trapezoid shaped - TRIN8060 *Required step
Metal table legs - trapezoid shaped 
€0.00
Please choose the size of the legs: height and width. Click on INFO for more details
€0.00
Please choose the color between Matt Black, Matt White, Clear Coat (Industrial effect), Corten Effect, Gold, Anthracite Gray or select Raw if you want to take care of the painting
€0.00
If the floor is not smooth you can add leveling feet which will guarantee maximum stability
€0.00
Choose the Production Priority between: Standard (production in 4-5 weeks), Fast (production in 3-4 weeks) and Super (production in just 2 weeks)
Payments

Credit Card, PayPal, Bank Transfer, in 3 instalments with Klarna

Tube dimensions: 80x60mm
 The table legs are made by hand and are designed to support very heavy table tops. The structure comes with ready-made fixing holes to ensure an easy fix.
BESPOKE ORDERS
If our catalogue does not include the measurements you require, please do not hesitate to contact us. We can manufacture any shape or size.
FINISHES
Different types of finish are available:
- No paint (Non verniciate): the legs are always shipped unpainted;
- Black (Nero): powder paint, matt black;
- White(Bianco): powder paint, white;
- Clear(Trasparente): clear paint which highlights the detail of the craftsman's work. Ideal for a more industrial style.
WHAT IS POWDER PAINT?
Powder paint is applied dry, using different types of powders coloured with synthetic resins as the primary material. The powder sticks to the surface and covers it due to an electrostatic effect; that is, the powder is subject to a negative electric charge, while the material over which it is applied is connected to an earth wire. Once covered, the painted object is placed in a special oven where it undergoes a baking process for the appropriate time depending on the type and colour of the paint used. During baking, the powder melts and polymerises, forming a thick adhesive coating.
Once the paint is hard, dry and has cooled, the resulting product is extraordinarily resistant: it does not scratch, crack, or lose its colour intensity.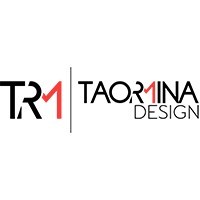 Data sheet
Shape

Trapeze shape

Height

74cm

Widht

60cm
70cm
80cm
90cm

Color

Black
Corten
Not Painted (Raw)
Trasparent (Industrial Effect)
White

Profil Size

80x60cm

Weight per leg

250 Kg